Book With Confidence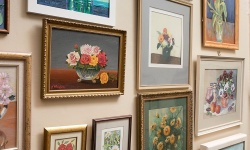 6 November 2020
Time has flown since Victoria House re-opened its guest rooms in early July following the first lockdown and here we are now at the beginning of our second lockdown!
Prior to re-opening in July, we undertook a thorough risk assessment of the guest house and while we struggled initially with the changes we had to make to adhere to the Government guidelines to stop the spread of coronavirus, we persevered and by last week we had our processes pretty much sorted out and both the guests and the staff were comfortable with the changes we had put in place.
We also undertook self-assessments with VisitEngland and the AA and we've been awarded the 'We're Good to Go' and the AA Covid Confident accreditations.
We have been quite busy since re-opening but the way bookings are coming in is totally different. Due to the uncertainty, people are tending to only book up to two weeks in advance or, alternatively, a year in advance!
I totally understand this cautiousness which is why we have created a flexible cancellation policy to ensure guests are not disadvantaged in any way.
Book with Confidence
If you are no longer able to travel due to COVID-19 related developments, or if we cancel your booking for reasons beyond our control, there is no cancellation charge. Please be aware that where your request to amend a booking is not linked to COVID-19 developments, the normal cancellation policy will apply.
For further information about what we are doing to keep you safe, read our Book with Confidence statement.
We plan to re-open on Thursday 3 December 2020 – Government permitting - and look forward to welcoming you back to Victoria House.
In the meantime, please take care.